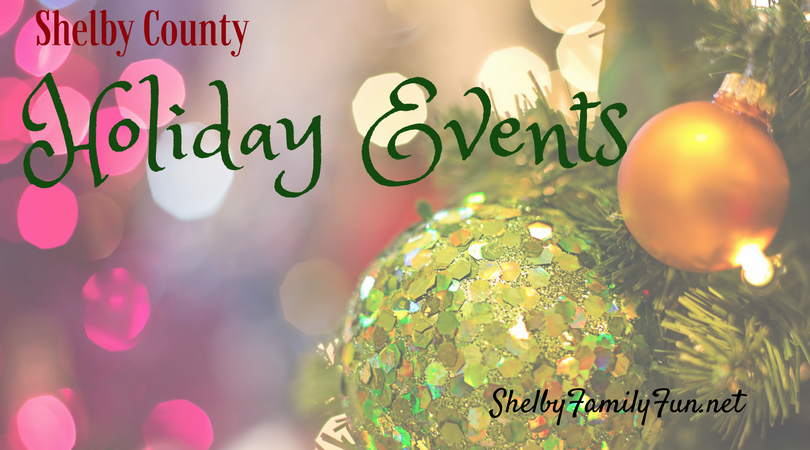 Can you believe it's that time of year again?! Here's our list of Holiday events around town!
Now through the end of the year, beautifully decorated
Monday through Saturday, 10 am to 5 pm
Friday, December 14, 5-8pm.
November 17, 6:30
Lights, Santa, Chili, Hot Chocolate, Performances
November 25, 9am-2:30pm
Shelby County Fairgrounds
Food, crafts, decorations
Saturday, December 1, 1 PM
Annunciation Catholic Church
December 2, 10am
"12 Days of Christmas"
Shelbyville First Baptist Church
December 1, 6-8 pm
Various dates and times. Reservations required - some dates sold out!
December 7, 6:30-8:30
$20 per builder at the door/$15 if preregistered by Dec. 2
All supplies provided, Santa, hot chocolate, and more!
Cornerstone Christian Academy
December 8, 6 pm
Tickets: Adults/$35 Children/$15
Shelby County Community Theatre
November 29 - December 2, December 6-9.
Have a joyous Holiday Season!
Read More »